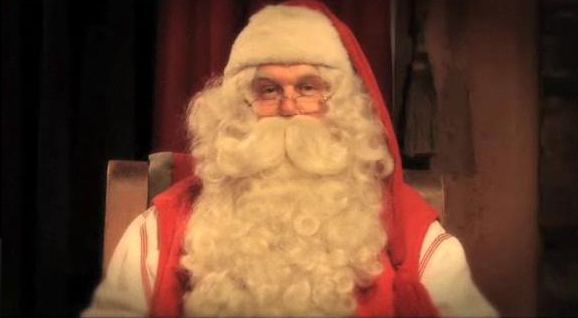 I found a super cute site called Portable North Pole. You answer a few fun questions about your child like name, age, state, something they have been good at all year and a gift they will be receiving for Christmas. Next upload a photo of him/her and the site puts together a personalized video from Santa.
My daughter was delighted (and shocked) when she saw Santa had a photo of her in his book. We've watched the video numerous times (seriously at least 10 times just today alone).
Click here to make you own video.